DEANNE is the perfect herringbone necklace that you need in your collection. Our gold-filled necklace is perfect for everyday wear without tarnishing. We love wearing our DEANNE with our FLEUR necklace! 
DETAILS
14k Gold Filled / White Gold Filled
Width: 4mm
Length: 15" (comes with a 4" extender chain) 
MATERIALS
Our beautiful pieces are made of a metal that is hypo-allergenic which is great for those with sensitive skin. Our pieces will not discolor, tarnish, rust, nor fade so you can wear them all day, every day!
CARING FOR YOUR PIECES
FLEURENZ is made of a high quality 14k gold filled metal that is made to last for a long time. However, it won't hurt to give your beloved pieces some TLC - tender loving care.
Here is a guide on how you can take care of your jewelry:
Wipe your jewelry with a soft cloth after wearing it.

Store your jewelry inside the jewelry bag when not in use.

Avoid contact with harsh chemicals (i.e. perfume, hairspray, lotion, chlorine, etc.)

Remove before showering and/or washing hands

Remove jewelry before going to bed at night to avoid scratches on the surface of your piece.

Polish jewelry with our special

 

polishing cloth

.

Run under lukewarm water and unscented soap to clean your jewelry.
Customer Reviews
01/19/2022
Leanne

United States
Wedding material
I purchased the DEANNE necklace to add to my outfit for a formal wedding. I love the minimal herringbone design. It is soft but sturdy and sits elegantly on your neck, no chintzy stiffness to this necklace! The quality is amazing! I have severe metal allergies and cannot wear most jewelries because of this, even some gold-plated or filled ones. I've had no problems with these or any of the my other Fleurenz jewelry, some of which I wear daily!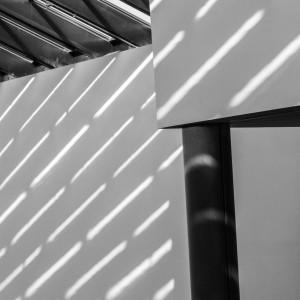 S
01/17/2022
Stefanie
Love my pieces
I got the set of the Deanne necklace and bracelet and I love them! I haven't taken the bracelet off since I got it honestly, and the quality is amazing It has not tarnished or changed color whatsoever! and I definitely put it to the test. I've been recommending these to my friends whenever I get the chance. Can't wait to expand my collection :)
09/14/2021
Genevive C.

United States
i love it so much!!
so cute and promptly shipped!
Genevive, thank you so much for supporting my small business! I'm so glad that you liked our DEANNE necklace. Can't wait to see you style it!
06/30/2021
Tina

United States
Perfect pair with FLEUR necklace
It's such a minimal necklace and yet, it maintains a sense of elegance. I love pairing it with the FLEUR necklace since it rests above it.
My Go-To!!
I love everything about this necklace and how versatile it is! I used to never wear jewelry and now it's hard to style an outfit without my fleurenz pieces! I recommend this to anyone looking for affordable, durable, and amazing quality.